Dayton and the Indy 500
Hawthorn Hill, located in Oakwood's rolling, idyllic hills, has long been synonymous with the Wright family. Upon completion in 1914, Hawthorn Hill became the residence of Orville, Katharine, and their elderly father, Bishop Milton Wright, and hosted famous visitors such as Charles Lindbergh, Henry Ford, and Thomas Edison.
John W. Stoddard, the son of Henry Stoddard, was one of the early settlers of Oakwood. In 1869, Mr. Stoddard was one of the first to promote the idea of the streetcar. The Stoddard Company, in 1884, was widely known for its quality-made agricultural implements but in 1904, the company announced it was turning its attention to manufacture automobiles and established the Dayton Motor Car Co. Soon after, it began production on the famous "Stoddard-Dayton" automobile.
In 1910, the Dayton Motor Car Company was sold to the
United States Motor Company
 of Detroit, a rival of 
General Motors
. The "Stoddard-Dayton" went bankrupt in 1913, being unable to compete with larger car companies out of Detroit. The "Maxwell Car Company" was a remnant of the Stoddard division in Dayton. The "Maxwell" gained public attention when it was added to the comedy routine of Jack Benny during his many early radio broadcasts.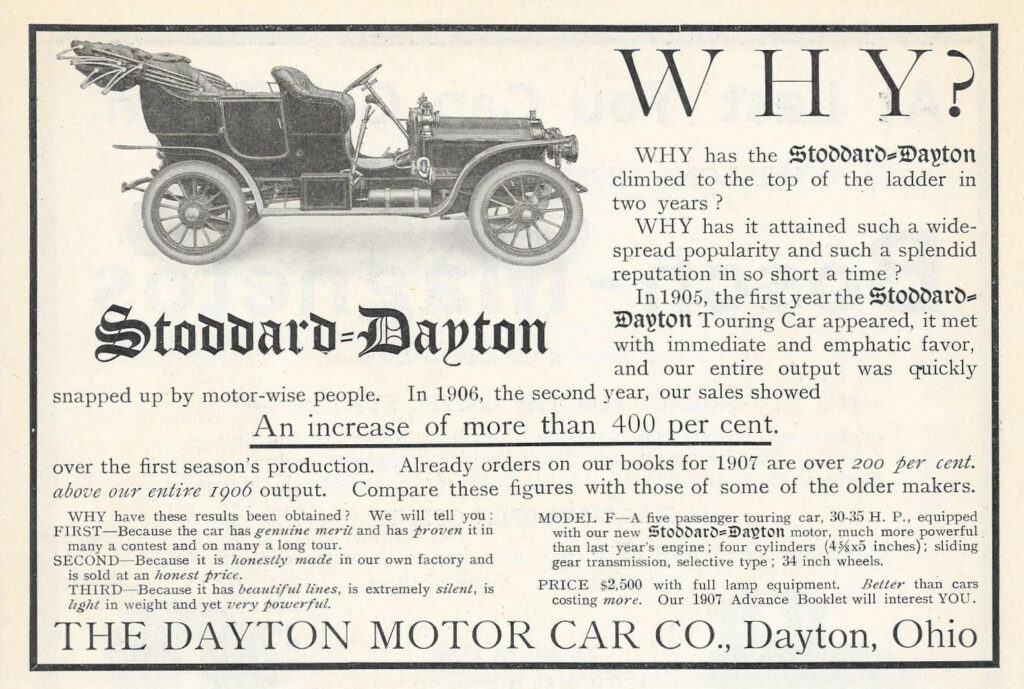 Places to Go