Spend the day exploring the Wright Dunbar Neighborhood. Where powered flight began.
In West Dayton, the Wright brothers built bicycles and talked enthusiastically around the dinner table about how to develop a flying machine. Explore the rich family history of the Wrights across three locations, tracing the journey from the inception of the airplane to the final years of the world's first pilot.
Fifth Cycle Bicycle Shop site at 1125-1127 W. Third St.: Experience the diverse shops and exquisite dining along West Third Street while visiting the interpretive panels. The Fifth Wright Bicycle Shop was located at this site until it was moved in the 1930's by Henry Ford to Greenfield Village in Dearborn, Michigan. This site is where the airplane was invented.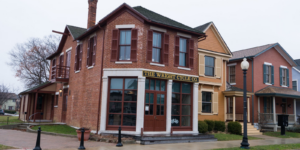 Wright Family Home at 7 Hawthorn St.: A reconstructed front porch now serves as a tribute to the Victorian home, which was moved to Greenfield Village in the 1930's by Henry Ford. There is a replica home constructed across the street on the corner of Hawthorn and Fourth Streets. Please note this is a private home.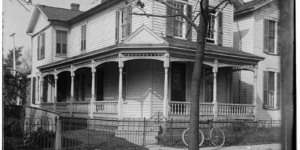 Orville's Laboratory at 15 N. Broadway St.: Orville spent his last years here, continuing to tinker and invent. In his lab, he perfected significant advancements like the split-wing flap and the automatic stabilizer.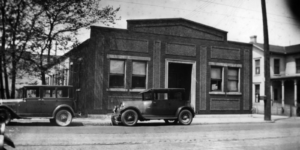 Before you leave the Wright Dunbar neighborhood, take time to visit the Dayton Aviation Heritage National Historical Park on S. Williams St. The park rangers onsite can provide additional information about the neighborhood and what to experience at the park.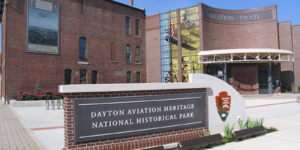 Grab a bite or brew at West Social Table and Tap. This food hall offers dine-in, takeout, or delivery. West Social is the first food hall in Dayton and made up of six restaurants and a bar (Illy's Fire Pizza, The Lumpia Queen, De'lish, Miller's Grind & Brew, Soca, and Taco Street Co). Each restaurant is a local small business that serves diverse, flavorful, and authentic cuisines. There is something for everyone at West Social Tap & Table.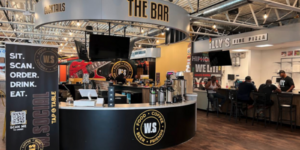 Pop over to America's Packard Museum – 4 minutes from the Wright Dunbar neighborhood – and travel back into the 1920s at the largest public collection of Packard Motor Car Company automobiles and memorabilia in the United States of America. The museum has around 50 Packard automobiles on display from the early 1900s to the late 1950s.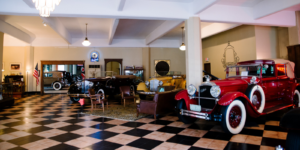 Catch a game at Day Air Ballpark, formerly known as Fifth Third Field. The Ballpark, home to the Dayton Dragons, is a minor league baseball stadium that has been recognized as one of the hottest tickets in all of professional sports by Sports Illustrated, offering fans an incredible experience with top-notch facilities and an electric atmosphere. You will find a family-friendly environment with a large variety of food and drink options, and you can't miss the favorite team mascots, Heater and Gem with their human entertainment partners, the Dragon "Green Team."