If you didn't know any better – you'd think that aviation, coffee, and great food go hand in hand since there are so many great locations to get a cup of joe and a bite to eat either at, or close to many of the NAHA sites.
With that being said – we wanted to make it easy for you and compiled them all into a list that you can use a reference, ensuring that whenever you are in the area, you have the inside scoop on where to go.
Coffee Amor – Wapakoneta
7 N. Water Street, Wapakoneta, OH, United States, Ohio
Located just down the street from the notable Armstrong Air and Space Museum, this is a spot that is truly unique. With a focus on making people smile while providing a top-notch cup of coffee (or anything else they offer), this isn't just another coffee spot – this is a spot that has a staff that truly loves what they do, and you can taste it in everything you order. Swing by before or after your trip to Armstrong and grab some caffeine and scones that are "out of this world".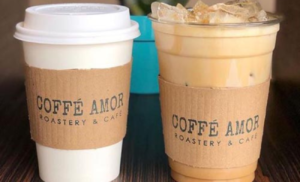 Starbucks – Jackson Center
1001 W Pike St, Jackson Center, OH 45334
If you happen to be planning a visit to the Airstream Heritage Center in Jackson Center, rest assured that your jolt of caffeine isn't far at all. When the time comes, simply swing into the Starbucks that is located onsite and top off your favorite mug with a hot or cold drink to get you through your day. While you are there – you just mind find yourself poking around and checking out what the Heritage Center has to see, because honestly, it's pretty darn cool if you ask us.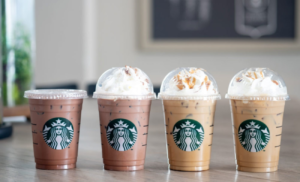 Grimes Airport Cafe – Urbana
1636 N Main St, Urbana, OH, United States, Ohio
Whether you are visiting Grimes Flying Lab, Champaign Aviation Museum, Mid-American Flight Museum Restoration Hangar, or simply traveling through Urbana – Know that there is a spot that will serve you a great cup of coffee, omelet, steak or piece of pie without hesitation and will leave you feeling content and happy.
Located in the shadows of the Urbana Airport – you won't have to travel far at all, and no doubt won't leave with an empty stomach either.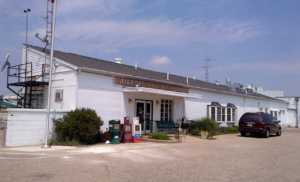 Winan's Coffee and Chocolate – Troy
10 W Main St, Troy, OH 45373
A family favorite for over 60 years. Excellent quality using time-tested methods. Both their chocolates and specialty coffees will keep you wanting more. Sea Salt Chocolate Caramels, a Bourbon Cherry Cordial paired with a Snickerdoodle Mocha, and just a short distance from the WACO Air Museum and Aviation Learning Center in Troy – what's not to love?!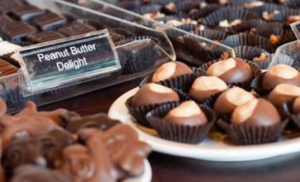 West Social Tap and Table 
1100 W Third St, Dayton, OH 45402
Next time you find yourself near the historic Wright & Dunbar District, whether it be visiting the Dayton National Park or something else nearby and need a pick me up, check out one of the area's newer and more unique spots to get a cup of coffee or enjoy some diverse and flavorful food. West Social Tap and Table is a six-restaurant collective as well as a bar with each of the restaurants being local small businesses. Prior to opening – this past of West Dayton didn't have many options for food or drink, so we think they picked a great spot!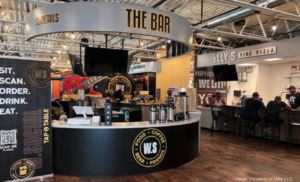 Culp's Cafe
1000 Carillon Boulevard, Dayton, Ohio 45409
While it's easy to enjoy everything that Carillon Historical Park has to offer (there are SOO many awesome things to check out), inevitably you might need something to keep you going so that you can continue to take it all in. Without having to leave site – you'll be able to head over to the new Culp's Café on-site which not only serves a variety of items, but also pays homage to the soda fountains and lunch counters throughout Dayton in the early 1900's. They aren't quite open yet – but when they do, you'll want to indulge yourself.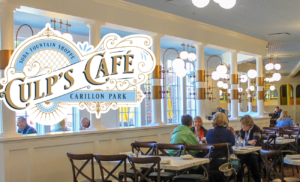 Tastefully Roasted
6 Oakwood Ave, Dayton, OH 45409
If you find yourself at or near the historic Woodland Cemetery and Arboretum in Dayton and you're lagging a bit, all you have to is take a short trip to Tastefully Roasted just down the street for quite possibly the best coffee you'll ever have.
Opened in 2017 – they have a staff of baristas that have a passion and love for coffee, which can be tasted in every sip. They source their coffee and products locally whenever possible, support other businesses, and are excited to be engrained in the Dayton community. Their motto is "Local Tastes Better" and we think they might be on to something with that…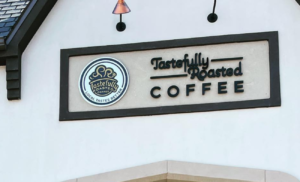 Central Perc European Café
2315 Far Hills Ave, Oakwood, OH
Near Orville Wright's Hawthorn Hill home is a spot that if you know about, you love, and if you don't know about – you need to. Central Perc European Café not only has some incredible latte's, cappuccinos, and teas – but also a range of authentic European scones, signature sandwiches and homemade desserts.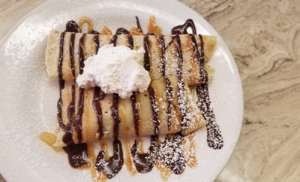 Starbucks
Colonel Glenn Hwy, Dayton, OH 45435
If you are a Wright Brother enthusiast, then undoubtedly you know about the Wright State University Special Collection and Archive, which features one of, if not the most complete collection of Wright material in the world. consisting of more than 6,000 items and includes the Wrights' own technical and personal library, family papers including letters, diaries, financial records, genealogical files, and other documents detailing the lives and work of Wilbur and Orville Wright and the Wright Family. Digging through a collection this size can really take it out of you – so when the time comes to recharge, simply swing over to the Starbucks they have on-site right in the lobby for your favorite drink.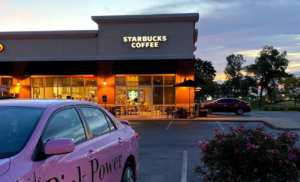 Valkyrie Cafe
1100 Spaatz St, Riverside, OH 45431
You could go to the U.S. Air Force Museum every day for a week and still not see everything – so when you are visiting and want to grab lunch or a cup of joe – simply head over to the Valkyrie Café located right inside the museum and replenish your inquisitive mind so that you can keep trekking through all of the incredible aircrafts and memorabilia that is on display.